Protection has never been more important
Life insurance lets life happen without you having to worry.
A well-protected life is a great feeling.
Let's get your family covered
Looking after what's really important is a great step to take in life.
Let's get your family covered
Looking after what's really important is a great step to take in life.
Every kind of protection.
For every kind of life.
Right here when you need us.
Too easy.
Let's face it – we can't always change the circumstances that result in a claim. But we can make the process as painless as possible.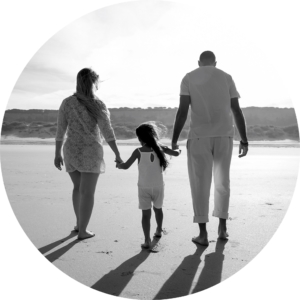 Our promise
Our claims approach is built on our promise to support you during the most difficult time in your life.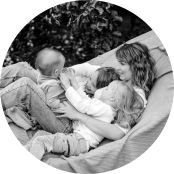 Our process
Making a claim shouldn't be complicated. Our process is tailored to your unique needs, to make the whole experience as efficient as possible.
All your questions answered
We get that a lot of people don't know much about life insurance, so here are some frequently asked questions.
There are more in the link below, but please reach out if you don't see your question. We're here to help!
Life insurance, sometimes also referred to as life cover, provides a lump sum payment if the insured person dies or is diagnosed with a terminal illness. You can use this to pay off debts such as a mortgage, to cover daily living expenses or save it for future needs such as school fees.
A financial adviser will work with you to understand your individual circumstances, as well as your personal and financial goals. They will then tailor an insurance plan that ensures you and your loved ones have the protection that's right for you. They will answer questions specific to your circumstances, guide you through the application process, and be available to review your cover needs over the longer term, as your individual or family circumstances change. Importantly, should the worst happen, they will also be there to assist with the claims process.
Encompass Protection is issued by MLC Limited (MLC Life Insurance, the Insurer) ABN 90 000 000 402 AFSL 230694.
MLC Life Insurance has been protecting Australian lives for over 130 years and in 2020, paid over $1.1 billion in claims to its customers. In fact, MLC Life Insurance has some of the fastest claims approval turnaround times in the industry* and are known for managing claims effectively and efficiently. So, you can be confident that you and your loved ones are in safe hands because all Encompass Protection claims are handled by the team at MLC Life Insurance.
For further information visit: www.mlcinsurance.com.au
*Source: APRA Life Insurance Claims and Disputes Statistics for 12 months from 1 January 2020 until 31 December 2020
NEOS Life (NEOS) is a registered business name of Australian Life Development Pty Ltd ABN 96 617 129 914 AFSL 502759.
NEOS is a specialist in life insurance administration and provides administrative services for Encompass Protection.
Since their launch in 2018, NEOS has changed the way life insurance is delivered in Australia by focusing on making life insurance easy, accessible and friendly. In doing so, they've lived up to their mission of setting a new standard in life insurance. As a result, you can expect a truly outstanding customer experience when it comes to the assessment of your application and management of your Encompass Protection life insurance policy.
For further information visit: www.neoslife.com.au
We know that life is constantly changing, and you may need to make changes to your plan from time to time. In many cases, general plan alterations such as changes of address or bank account details can be completed over the phone.
For more complex plan alterations, we may require additional information. Either way, simply call us on 1300 476 030 or email us at customer@encompassprotect.com.au and we'll do our best to make the process easy for you.
Your Encompass Protection policy starts when your application has been assessed and approved by us, and we have received your first premium. As soon as your cover is approved, a welcome letter will be sent to you via email, along with a policy schedule outlining the full details of your cover, including your policy's commencement date.
We're here, along with your financial adviser, to support you through the claims process. If you need to make a claim, we're here to support you with personalised and compassionate attention every step of the way.
We'll do our very best to make the process easy, and once claim conditions are met, get you paid as quickly as possible.
Get started with a claim by contacting us on 1300 476 030 or claims@encompassprotect.com.au as soon as you know you need to make a claim and we'll get things moving. Our phone lines are open 8.00am to 6.00pm (AEST/AEDT) Monday to Friday.
Need help finding a financial adviser? If the answer's yes, complete the form below and we'll put you in touch with one near you.